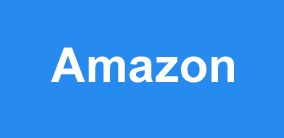 Click here to sign up for my free Rick's Tech Tips Newsletter!
---
Note: The links in this post are affiliate links.
Regular readers of this blog know that I'm a huge fan of Amazon, especially when it comes to shopping for tech gear.
After all, they offer competitive prices, excellent customer service and the most hassle-free return policy I have ever seen.
Well, now there's yet another reason to shop for your tech gear and other items at Amazon: You can now pay for many items in five interest-free monthly installments!
That's right, you can purchase a new laptop, desktop computer, monitor, tablet or any other qualifying item and pay for it in five monthly payments – completely interest-free and with no credit check.
This deal doesn't apply to every item Amazon sells, but most every category includes tons of items that qualify!
The items that do qualify (and again, there LOTS of them) will have a notice to that effect on the item description page.
Not every customer will qualify for the monthly payments plan. This is what you'll need in order to qualify under Amazon's Monthly Payments Terms and Conditions:
1 – You must be a resident of the United States.
2 – Your Amazon.com account must have been active for at least one year.
3 – You must have a valid credit card or debit card associated with your Amazon.com account.
4 – You must have a good payment history on Amazon.com.
Luckily, those qualifications are fairly easy for most U.S. residents to meet.
To take advantage of Amazon's monthly payments offer simply shop as you normally do by checking out the computer gear and related accessories and look for items with the Monthly Payments purchasing option listed on their item pages.
If you're in a hurry you can streamline the process by beginning your search on this page. Just click on the relevant category and start shopping.
Bottom line: If you're in the market for a new computer or related tech item, you can now purchase what you need and pay for it in five monthly installments. What's more, you won't even have to pay any interest or submit to a credit check!
Bonus tip: You can have Amazon text you when your order has shipped and text you again when it's been delivered. This post explains how to set it up!
---
Cick here to ask me a tech question.