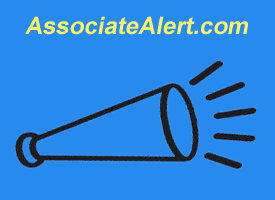 If you're a blogger who participates in the hugely popular Amazon Associates program, you probably log in to your Associates Dashboard every morning to check your stats from the previous day.
If so, I'm sure you've noticed that Amazon updates the stats at a different time each morning, making it difficult to know exactly when you can log in and check your stats. 
Our friend Ricardo de Jong has created a handy tool that will alert you by email when the Amazon Associates stats have been updated for the day. And let me tell you, it's a real time-saver!
To sign up, simply visit AssociateAlert.com and enter your email address. Once you have signed up you'll start receiving an email every morning letting you know that you can now log in to your Amazon Associates account and review your earnings and orders from the previous day.