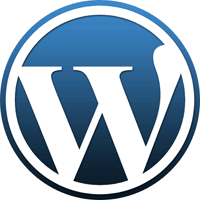 Question from Chuck F.:  Rick, I followed the instructions in your guide to creating a self-hosted WordPress blog and created my very first blog over the weekend. Everything went well with no problems whatsoever.
I was wondering though if there is a way to change the blog's URL to include the www part? Right now my blog is at http://example.com and I want it to be http://www.example.com.
Rick's answer:  Hi Chuck! By default the WordPress installation script creates the blog URL without the www, but most bloggers prefer to have it included. Here's how to add the www to your blog's URL: 
1 – Log in to your WordPress Dashboard.
2 – Click Settings>General.
3 – You'll see your blog's URL listed as both the "WordPress Address" and the "Site Address". Edit the URL in both of those fields to include the www.
4 – Scroll to the bottom of the page and click Save Changes. WordPress will automatically log you out. To log back in you'll need to use the same login URL that you used before, only with the www part added.
From now on the official URL of your blog will include the www.
Like this post? If so, you can get even more tips in my weekly RicksDailyTips Email Newsletter. Sign up for free at the bottom of this page!
---
Do you have a tech question of your own for Rick? Click here and send it in!