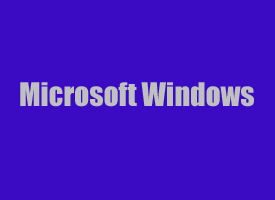 In Windows XP we could access the 'Run' box directly from the Start Menu, but for some unknown reason Microsoft chose to hide this indispensable tool beginning with the release of Windows Vista.
You can always display the 'Run' box by pressing the Windows+R key combination, but most Windows users would prefer to have it right on the Start Menu like it was in XP. If you're one of them, here's how to put it on there: 
1 – Right-click on the Start button.
2 – Click Properties.
3 – Select the Start Menu tab.
4 – Click Customize.
5 – Scroll down to the Run Command entry and check the box beside it.
6 – Click OK, then click OK again.