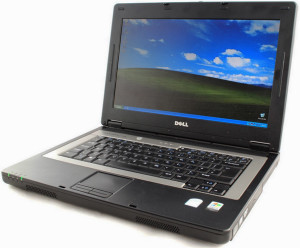 Question from Andy S.:  My Dell Inspiron 1300 has only 512 Megs of RAM. The machine is now very slow, I suspect that it's due to lot of paging.
Would it make sense if I buy an Expresscard to USB 3.0 adapter so then I can add a USB 3.0 SSD, Flash Finger or M.2 to the machine? Would it improve the performance?
Thank you very much.
Rick's answer:  Andy, the Inspiron 1300 is a pretty old machine in tech years, so I wouldn't really recommend sinking a lot of cash into the upgrades you mentioned. And if you haven't already upgraded the pre-installed Windows XP operating system to a later version or replaced it with Linux I wouldn't even consider it.
That being said, there is one upgrade that should speed the machine up considerably for just a few bucks. I recommend upgrading the system RAM to its full maximum of 2GB. According to this page on the Crucial website you can do that for about $30!
I believe you'll find that quadrupling your PC's RAM to 2GB will provide a very nice performance boost at a relatively small price. And as mentioned earlier in passing, if you don't mind ditching Windows you could potentially enjoy a nice additional performance boost by replacing it with Linux.
I hope this helps Andy. Good luck!
Like this post? If so, I hope you'll consider sharing it with your friends.
And by the way, you can get even more tips in my weekly RicksDailyTips Email Newsletter. Sign up for free at the bottom of this page!
---
Do you have a tech question of your own for Rick? Click here and send it in!