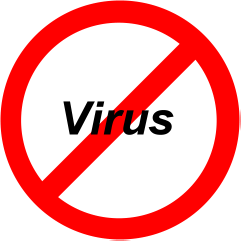 Question from Mike D:  Rick, a few days ago my Acer laptop running Windows 7 caught a couple of nasty viruses, but I was able to remove them by following the instructions in your great virus removal post. Thanks for the help!
Now that the viruses are gone however, I have a different, but related problem. The viruses apparently "hid" all the files on a very important USB thumb drive that was plugged into the PC when the viruses struck. These are documents that I use at school, and I really need to get them back if at all possible. I'm not really concerned about the drive itself. I just need the files back! Any ideas?
Rick's answer:  Mike, hiding files is a favorite trick of virus creators. But now that the ones on your USB thumb drive have been successfully removed, unhiding them is a piece of cake. Here's how:
1 – Plug in the USB thumb drive and scan it with your anti-virus program to ensure that the drive in truly clean. If any malware is found, remove it.
2 – Open the "Run" box by pressing the Windows+R key combination.
3 – At the command prompt, type the drive letter of your thumb drive followed by a colon, then press the Enter key. For example, if the thumb drive is drive J, you would type J: and then press the Enter key.
4 – Copy and paste the following after the command prompt:
attrib -s -h /s /d *.*
5 – Press the Enter key.
6 – Exit the "Run" box and open the 'Computer" dialog box. Double-click on your thumb drive and you should see all of your files now listed in plain view.
I hope this help Mike. Good luck!
Update from Mike: You're a lifesaver Rick. Worked like a charm!
---
Do you have a tech question of your own for Rick? Click here and send it in!