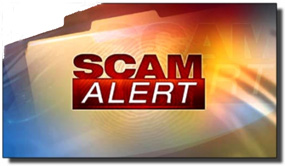 There's a new scam making the rounds on Facebook just in time for the New Year. This one claims to be giving away a $250 Kroger Gift card just for filling out a survey or performing some other innocent sounding task.
The problem is the folks behind the "giveaway" have no relation whatsoever to Kroger. They are actually just a bunch of scammers who are out to steal the personal information you provide when "signing up" for the "giveaway" for their own sinister purposes. 
As the old saying goes, if it sounds to good to be true, it probably is. And if you see it on Facebook, you can safely assume that it's indeed a scam.
If one of these "Kroger promotions" ends up landing in your news feed, delete it immediately. Don't share it because that just puts your friends at risk too. And whatever you do, don't click on any of the links contained in the post.