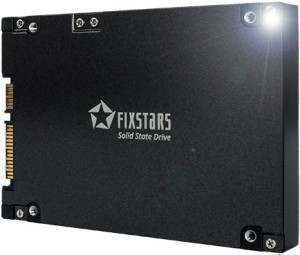 Last July I wrote a post about how Solid State Drives (SSDs) would soon be competing with traditional hard drives in terms of storage capacity and cost, and sure enough, they are starting to do just that.
With that in mind, it appears that SSDs are now ballooning in capacity as well.
The Japanese-based Fixstars Corporation is planning to release a massive SSD in February 2016 that contains a mind-boggling 13TB of storage space.
Yes, you read that right: That's indeed 13TB – over twice the size of current SSDs. 
As you might expect, you'll need some pretty deep pockets if you want to buy one of these little gems since the price is expected to be around $13,000 (that's $1 per Gigabyte).
The good news here is that SSDs are going to get real big, real soon. And as with all things tech, as competing products hit the market, the prices will likely drop fairly quickly.
Bottom line: I predict that within a year solid state drives will make the even largest consumer-grade hard drives look small by comparison. And even more important, they'll be relatively affordable as well.
If you like this post you can get my latest tips in my weekly RicksDailyTips Email Newsletter. Sign up for free at the bottom of this page!
---
Do you have a tech question for Rick? Click here and send it in!