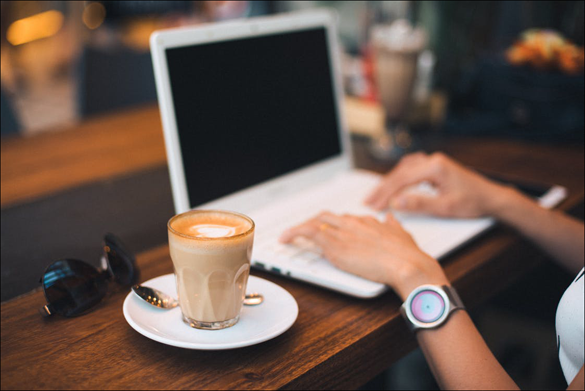 If you've ever wanted to have your own self-hosted WordPress blog, right now is a perfect time to get started.
Right now Godaddy and Hostgator are running special deals that will allow you to register your own domain name AND get your first month of web hosting from one of the best web hosts in the business for a grand total of just $5.00!
There are several options for creating a blog for free, but regardless of which free blogging platform you choose you'll be very limited in regards to what you can and cannot do with your blog (such as customize your blog and/or make money from it).
By purchasing your own domain name and inexpensive web hosting plan, you can rest assured that you'll be able to do anything you want with your blog!
It's easy to create your own self-hosted WordPress blog for only $5.00. First, lets snag a domain name for $4.99! Here's how:
1 – Click here to visit Godaddy's "Promo Codes" and Coupons" page.
2 – Click the Show Code button in the "Domains" column and write down the promo code you are given.
3 – Type whatever text you would like to use as your domain name into the huge Search box in the middle of the page.
If the domain you want has already been registered by someone else, try different variations of the domain until you find one that's available.
4 – Once you've selected an available domain, click the Continue to Cart button and navigate the ensuing pages until you reach the checkout screen.
5 – Type in the promo code your were given in step two to immediately reduce the cost of your new domain to $4.99 (for the first year).
6 – Finish checking out to complete the domain registration process.
That takes care of the domain name. Next, lets sign up for a hosting plan from Hostgator for 1 cent :
1 – Click here
to visit the "One Cent Special" page on Hostgator's website.
2 – Click I Already Own This Domain and type in the domain name you registered at Godaddy.
3 – Sign up for the Hatchling plan, and choose the 1 Month @ 0.01 billing cycle.
That takes care of the domain name and first month of hosting, and you got both for just a buck! Your domain name will remain active for a year at which time you'll need to renew it (for around $18 or so for another year). The regular monthly fee for your Hostgator hosting plan will kick in after 30 days.
Now you're ready to read this post which will tell you how to install WordPress in just 5 minutes!
You can read the entire post, but remember that you already have your domain name and web hosting plan. If you wish, you can simply begin reading at the paragraph that explains how to set the nameservers.
After your WordPress blog is up you can read the info on this page that explains how to get started at using your new blog!
Note: Since you already have the preliminaries taken care of you can skip down and start reading at Step 4!
---
Never miss a tip!  Click here to sign up for my free Daily Tech Tips Email Newsletter!