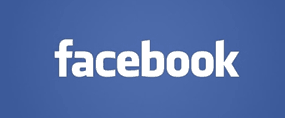 Question from Mary O.:  How can I prevent people from sharing links on my Facebook Timeline?
Rick's answer:  I can understand why you might want to do this Mary. If one of those links turns out to be a vehicle for distributing malware, YOU could end up being viewed as the culprit by your friends instead the person who actually posted it.
That being said, while it's difficult to keep links completely off of your Timeline, you can easily disallow others from directly posting things on your Timeline by following these steps:
1 – Click the down arrow arrow located at the blue bar located at the top of the Facebook window, then click Settings.
2 – Click Timeline and Tagging on the menu over in the left-hand column.
3 – Find the line that reads "Who can post on my Timeline?" and click the Edit link on the far right.
4 – Select Only Me from the drop-down menu, then click Close.
After completing the steps listed above, only you will be able to post ANYTHING on your own Timeline. Unfortunately, there is no Privacy setting that will disallow the posting of links while still allowing the posting of text and photos. It's basically all or nothing.
But there's also another problem Mary. Even if you disallow posting by others directly on your Timeline, your friends will still be able to post comments on YOUR posts, and their comments can include links.
There's no Privacy setting available for preventing your friends from leaving comments and posting links inside of them. If you post something, they can comment on it (with the exception of commenting on your photos, which you can disallow.)
I hope this helps Mary. I wish I had better news for you, but Facebook privacy is what it is. Good luck!
---
Do you have a tech question of your own for Rick? Click here and send it in!
Need expert computer help? Click here to read about the services that I provide.