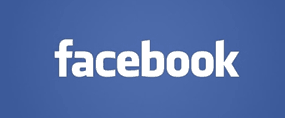 Question from Brigitte G.:  I see that on the Events page on Facebook, some people's AGE is given with the notification of their birthday, and other people's AGE is not given, only the day that their birthday comes up.
How can I remove my AGE in that place and NOT have it show, like other people? I've repeatedly searched FB Help but cannot find anything anywhere that deals with that point.
If you can help, you would be my hero!! Thanks much.
Rick's answer:  Hi Brigette. In order to prevent your age from showing up on the Events page, you'll need to change how your birthday is displayed on your Timeline. Here's how:
1 – Log into your Facebook account and go to your Timeline page.
2 – Click the Update Info button.
3 – Scroll down to the "Basic Information" section and hover your mouse over either your birth date or year. You should see two down-arrows on the right-hand side of both the "Birth Date" line and the "Year" line. Click both of those down-arrows and change their settings to Only Me.
4 – Click the Save Changes button.
That's all there is to it Brigette. From now on, both your birthday and your age will be hidden everywhere on Facebook to everyone except you, but your friends will still receive a notification about your birthday on the morning of its arrival.
---
Do you have a tech question of your own for Rick? Click here and send it in!
Need expert computer help? Click here to read about the services that I provide.