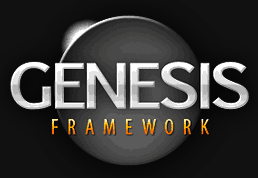 Question from Darrell W.:  I've used the awesome WP-PageNavi plugin to add fancy navigation to my WordPress blogs for years, but I recently switched a couple of my blogs to the Genesis Framework and I can't seem to get the plugin to work.
I've activated the plugin and double-checked all the settings, but the blogs still display the usual "Previous" and "Next" links at the bottom of the pages.
My question is how do I get the WP-PageNavi plugin to work with the Genesis framework? Thanks for your guidance in advance.
Rick's answer:  Hi Darrell. WP-PageNavi is an outstanding plugin, and I still use it on a few of my own WordPress blogs.
That being said, blogs running on the Genesis framework don't need a fancy navigation plugin like WP-PageNavi at all because Genesis has that same functionality built right in! Here's how to turn it on:
1 – Log into your blog's WordPress Dashboard.
2 – Click the Genesis link, then click Theme Settings.
3 – Scroll down to the "Content Archives" section and change the "Select Post Navigation Technique" setting to Numeric.
That's all there is to it  Now you should see the fancy navigation links at the bottom of the pages instead of the boring "Previous" and "Next" links.
And by the way, you can delete the WP-PageNavi plugin since you don't need it for your Genesis-based blogs. This is one of the many reasons why I LOVE the Genesis framework!
---
Do you have a tech question of your own for Rick? Click here and send it in!