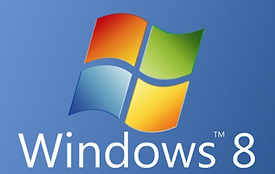 Windows 8 is vastly different from previous versions of Windows, and there is indeed a learning curve involved with learning the new Metro user interface. If you have recently bought a new PC or upgraded your existing PC to Windows 8, Microsoft has a gift for you…
The "Windows 8 End User Training Brochure" is actually a pretty decent guide to learning the basics of Windows 8, and you can download the PDF file from this page on the Microsoft website for free.
Microsoft stopped providing printed user manuals with their boxed software years ago, and this free guide is certainly no substitute for one. That being said, I still believe it's a useful download (and you can't beat the price). It'll help you get started navigating your way around Windows 8 and performing the most basic tasks. If you use Windows 8 it's definitely worth a look!