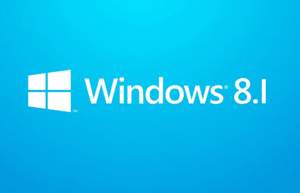 Microsoft has announced that Windows 8.1 (AKA Windows Blue) will be released as a free upgrade to Windows 8 some time before the Christmas season gets into full swing. I thought all along that it should be free since charging for it would be like "selling" a repair for a brand new recalled vehicle.
Of course Windows 8.1 won't be free to those purchasing new PCs or wanting to upgrade from Windows 7 or earlier, but Windows 8 users will rightly be able to get it without having to pay for it.
The mind-boggling changes introduced with Windows 8 have led to mass confusion and frustration among long-time Windows users, as well as the largest year-to-year decline in new PC sales ever. In my opinion, Microsoft had no choice except to take quick action to stop the migration of Windows users to Macs, Linux boxes and tablet devices.
Among a number of small changes coming in Windows 8.1 are two biggies: 
1 – The return of the much beloved Start Button / Menu.
2 – The ability to have Windows boot directly to the Desktop.
Underneath all the headaches, Windows 8 is actually a very good operating system. It boots up and runs faster than previous versions, and it is quite stable. But the massive changes to the user interface make it very frustrating for seasoned Windows users to use. Hopefully, the Windows 8.1 upgrade will fix most of those problems.