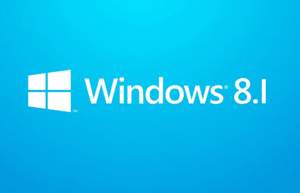 Question from Howard L.:  Rick, I'm hoping you can help me out. After Microsoft stopped supporting Windows XP I decided to install Windows 8.1 on my HP Pavilion dv4000 CTO laptop. I really love this computer and I hate to give it up!
Since this PC is so old I didn't know how well it would work with Windows 8.1, but I was very pleasantly surprised. It actually seems to run faster than it did with XP. But there's one problem. 
Win 8.1 installed just fine, but it wouldn't connect to the Internet via Wi-Fi. It connects just fine when an Ethernet cable is connected to the router however. The Device Manager has a yellow exclamation point over the Wireless LAN entry and it indicates that there is no driver installed. I clicked on "Update Driver" and it couldn't find one after searching both the hard drive and the Internet.
I searched for a set of Windows 8.1 Wireless LAN drivers on the Support section of the HP website, but the only thing I could find were the original XP drivers. I was afraid to install them because I really don't want to mess up the Windows 8.1 installation that's working so well. My question is do you know where I can download the latest Wireless LAN drivers for my Pavilion DV4000?
Rick's answer:  Howard, I'll give you the bad news first: The XP Wireless LAN drivers that you found on the HP website are the only ones you're likely to find. I sure couldn't find any newer ones. Now, the good news: The XP drivers will probably work just fine under Windows 8.1. Download them and give them a try. And if you don't mind, please let me know how it works our for you.
Update from Howard:  Thanks Rick! I installed the XP Wireless LAN drivers and now the laptop connects via Wi-Fi just fine. The connection seems to be rock solid too! I really appreciate your help Rick.
---
Do you have a tech question of your own for Rick? Click here and send it in!