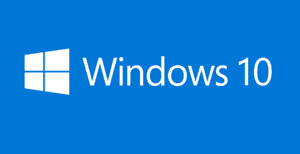 If you have ever installed Windows from an optical disc, you surely know how slow the process is. That's because by their very nature, even the fastest optical drive is a slug compared to virtually any form of solid state storage.
We have been able to download Windows over the Internet for some time now, but before we could use the software we still had to burn the ISO image onto either a DVD or USB Flash Drive.
Regardless of which type of media we chose to use for our installation medium, it was still a hassle getting the software onto onto it. And if we chose to put it on a DVD, actually installing Windows onto a PC was still as slow as molasses on a cold winter day.
Well, it appears that we just might have a much simpler and faster option for installing Windows beginning with the official release of Windows 10. 
Rumors have been swirling around the Internet that Microsoft is planning to offer consumers the option of purchasing retail copies of Windows 10 on either an optical disc OR a USB Flash Drive. If these rumors turn out to be accurate, installing a retail copy of Windows 10 will be simpler and a whole lot faster than installing previous versions of Windows ever was.
USB flash drives are a lot faster than even the fastest DVD drives, including the much slower USB 2.0 drives that are now pretty much obsolete. That means if you install Windows 10 from a USB 3.0 flash drive, the installation process will be a quick task indeed. And if the machine is equipped with an SSD, it will be faster still!
I have often wondered why Microsoft has never given consumers a retail Windows flash drive option before since it makes so much sense.
Many new laptop computers and virtually all mobile devices now come without an optical drive built in, and that's probably why Microsoft has finally decided to get with the program and sell Windows 10 pre-loaded onto a flash drive.
Bottom line: I believe that Windows 10 will be a great step forward for consumers in so many ways, and the option to easily install Windows from a flash drive will be the proverbial "icing on the cake".