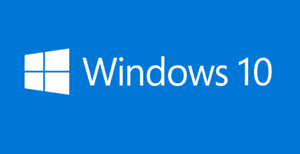 Well, October is just around the corner and that means Microsoft will soon be releasing the annual Fall update to Windows 10.
Unfortunately, the upcoming release of the "Windows 10 October 2018 Update" will end up preventing a lot of PCs from booting up into Windows after the update is installed.
The problem is Windows will need a certain amount of free disk space on the C: drive in order to successfully install the update.
Microsoft hasn't stated how much free space will be needed (probably because the exact amount will vary a bit from system to system).
However, since previous semi-annual updates have required between 16GB and 20 GB of free disk space that's probably how much this one will require as well.
This issue will affect any PC with a full C: drive, but it'll likely affect ALL of the inexpensive laptops that came with a paltry 32GB of flash storage.
In other words, if your laptop has just 32GB of flash storage it will almost certainly be affected by this issue even if the C: drive isn't completely full.
To quickly summarize the above, installing the "Windows 10 October 2018 Update" on a system that doesn't have enough free space available on the C: drive will break that machine's Windows installation and prevent it from successfully booting up into Windows after the update procedure is finished.
Microsoft will be prompting users with low disk space to free some up AND attach an external drive before continuing with the update installation. This screenshot shows what that warning will look like:
If this box pops up on your screen you'll be required to complete both Step 1 (free up disk space) and Step 2 (connect an external storage device with at least 10GB of free space on it) before you'll be allowed to continue installing the update.
I've heard from other techs participating in the Windows Insider Program who have installed Preview builds of this update that the update will occasionally break a PC's Windows installation even after completing the two steps required by the message above.
Even worse, the automatic roll-back to the previous version of Windows 10 after an update fails seems to be failing on occasion as well.
Therefore, I strongly recommend that you create a System Image Backup of your computer's C: drive before attempting to install the "Windows 10 October 2018 Update".
Bottom line: Most folks will be able to install this major update on their PC's with no problems whatsoever. But if you happen to be one of the unlucky few who run into problems with the update, having a System Image Backup on hand will help you recover fairly quickly.
Bonus tip: Want to make sure you never miss one of my tips? Click here to join my Rick's Tech Tips Facebook Group!
---
Do you have a tech question of your own for Rick? Click here and send it in!
If you found this post useful, would you mind helping me out by sharing it? Just click one of the handy social media sharing buttons below. Thanks a bunch!