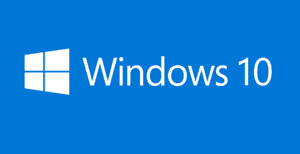 When Microsoft first announced that Windows 10 was going to be free for people who are currently using either Windows 7 or 8.1, lots of folks did the happy dance.
After all, for the first time ever, a major new Windows upgrade was being released to the masses for free.
I still think the free Windows 10 upgrade offer is awesome, but I also believe taking advantage of it should be optional. But as it turns out, Microsoft apparently doesn't agree with me. 
When the free Windows 10 update was first made available, those choosing to install it had to take steps on their own to agree to accept it.
Shortly thereafter, Microsoft made it an optional update that could be installed via the normal Windows Update process IF the user wanted to install it AND consciously checked the box for it in the "Optional Updates" section.
Well, apparently there weren't enough users willing to install Windows 10 on their systems to help the folks at Microsoft meet their goals, so they decided to become more aggressive in their tactics.
While the Windows 10 update is still optional, it is now "checked" by default. That means if you don't want your PC updated to Windows 10 you have to go into the Optional Updates section of the Windows Update app and uncheck it.
But now it's about to get even worse. Pretty soon (early 2016) Microsoft will be changing Windows 10 from an "optional update" to a "recommended update". That means users who have their systems set to install Windows Updates automatically will wake up one morning to discover that their PCs are now running Windows 10.
Bottom line: I believe Microsoft has plans to eventually just make upgrading from Windows 7 or 8.1 mandatory and be done with it.
They have their sights set on having Windows 10 running on a billion devices worldwide by the end of this decade (or even earlier), and I believe they'll take whatever steps they deem necessary to make it happen.