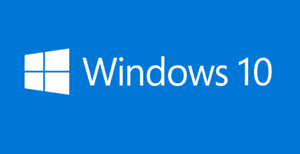 Question from Carl:  I'm a photographer and I often edit hundreds of images in a single day. To make thing simple, I have always kept Photoshop set as the default image viewer on my PC.
The problem is, something changed when I upgraded my computer to Windows 10.
Now every time I set Photoshop as the default image viewer, Windows changes it back to the Windows 10 Photo app every time it installs new Windows Updates.
This is very annoying to say the least. How can I stop it from happening?
Rick's answer:  I understand your frustration Carl. As you have discovered, Windows 10 has a very annoying habit of resetting your preferred default apps back to the Microsoft defaults.
Even though this has been a known issue for well over a year, Microsoft has yet to offer a fix for it. Luckily, our friends over at Carifred have.
Carifred has created a fantastic tool for "locking" your preferred default apps in place. It's called "Stop Resetting My Apps", and it's very easy to use. Here's how:
1 – Visit the "Stop Resetting My Apps" download page and click the gray Download button that's located in the center of the screen.
2 – Run the downloaded program by clicking on either its filename or its icon.
Note: This is a portable program, therefore it doesn't need to be "installed". Clicking the filename or icon is all you need to do in order to run it.
3 – After the utility has loaded, click on the Photos app icon at the bottom of the window.
You should now see a "stop sign" on the Photos app icon. That means Windows 10 will no longer be able to set the Photos app as the default image viewer.
4 – Click the X in the top-right corner of the window to exit the "Stop Resetting My Apps" utility.
That's all there is to it. You're done. Now you'll be able to keep PhotoShop set as your default image viewer.
By the way, this tool will prevent Windows 10 from resetting any default app that the program supports, not just the Photos app.
I hope this helps Carl. Good luck!
Like this post? If so, you can get even more tips in my RicksDailyTips Email Newsletter. Sign up for free at the bottom of this page!
---
Do you have a tech question of your own for Rick? Click here and send it in!