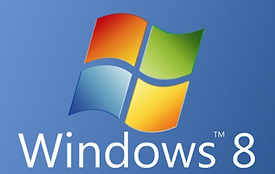 Regular readers of this blog know that I'm no big fan of Windows 8, but I must admit that it does have several new features that are pretty neat. One of my favorites is how you can search for virtually anything simply by typing anywhere on the Start screen.
Well, thanks to a tip from one of my Facebook friends (Thanks Steve!) I now know that this also includes web pages!
For example, if I want to see what's new on Flickr all I have to do is type www.flickr.com while viewing the Start screen and my default web browser will open up with the Flickr home page displayed within it. Pretty neat, huh?
Of course the fastest way to load a page you visit on a regular basis is to simply click the Bookmark link in your browser, but if the browser isn't already open this is a real time saver. Give it a try!