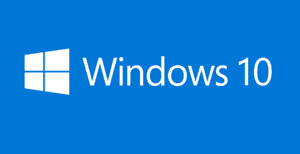 In the past, I have typically recommended having automatic updates enabled on Windows machines, for one reason: Protection against recently discovered security threats.
I still believe that to be the best course of action for most Windows 7 and Windows 8.1 users.
That being said, a recent string of bad updates have created serious problems on some Windows 10 PCs, prompting me to start recommending that you disable automatic updates on your Windows 10 machine for the time being. 
Right now I believe it's best to wait a day or two after their release before installing new updates. That short window will give you a chance to learn about any problems the updates might be causing for other users before you take the plunge and install them on your own machine.
But there's a problem: Microsoft has removed the option to disable automatic updates in Windows 10, leaving your PC vulnerable to any problematic updates that might rear their ugly heads. Since new updates are now installed automatically in Windows 10, a bad update could possibly break your Windows installation before you even know that it's been installed!
But that doesn't mean you're at the mercy of Microsoft's baffling new update policy. Luckily, there's a fantastic free third-party utility called Win Updates Disabler that will allow you to disable automatic updates on your Windows 10 PC with just a couple of mouse clicks.
To use Win Updates Disabler, simply download the program, then install and run it. To disable automatic updates, check the box beside Disable Windows Updates and click the Apply Now button.
Here's a screenshot that shows Win Updates Disabler in action:
You can also use Win Updates Disabler to re-enable automatic updates when (and if) the time comes when you feel comfortable with having updates installed automatically on your Windows 10 system again.
Don't let a bad Windows Update break your Windows 10 installation. Use Win Updates Disabler to disable automatic updates so you can be reasonably sure that newly released updates are safe before they are installed!