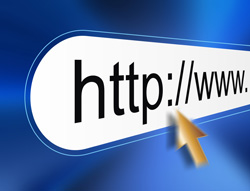 I was looking through the referral logs for this blog a couple of hours ago and noticed something very interesting. Internet Explorer is no longer the web browser that most people use when they visit RicksDailyTips.com.
The last time I checked my logs (which was the 2nd week of May) I.E. was still well on top with 61% of the visits. Chrome was second with 19% with various other browsers rounding out the remaining 20%.
However, this is what I found this morning… 
Percentage of visits to RicksDailyTips.com by browser:
Google Chrome – 44.1%
Firefox – 15%
Safari – 11.7%
Mozilla – 7%
iPhone – 6.1%
Internet Explorer – 5.6%
Various other niche browsers – approximately 10%
As you can see, I.E. dropped from way ahead in first place to becoming an "also-ran" in just 2 months! Why that happened so quickly is a mystery to me, but I do find it rather intriguing. I thought you might too, hence this post.