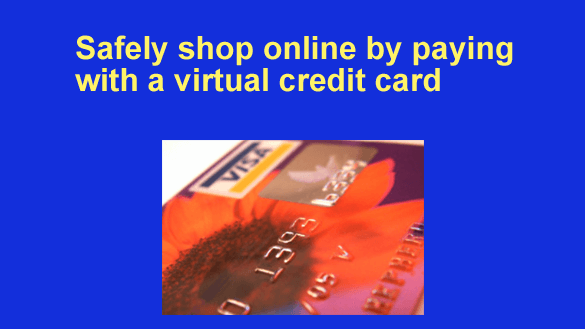 As you probably know, several major retailers have recently had their computers hacked and their customers' personal and financial data stolen, leaving hundreds of thousands of people nationwide worried about having their identities stolen.
In an effort to prevent this from happening to their customers, many banks have begun offering virtual credit cards that are tied to a real credit card account.
The details vary from bank to bank, but all virtual credit cards work pretty much the same way… 
The bank simply assigns you a temporary credit card number that's tied to your real credit card account, along with a balance and expiration date set by you.
For example, if you have a VISA credit card account with a $5,000 credit line, you can request a virtual card with its own credit card number with a low maximum credit amount and an extremely short time span before it expires.
This virtual card will be tied to your VISA account with the purchase amount billed to that account and deducted from the $5,000 credit limit.
After you have received your virtual card number, you can use it online to make a purchase, pay a bill or complete some other type of online transaction without having to give the merchant your real credit card number.
That way if the merchant's servers get hacked, the thieves cannot steal your "real" financial information because the merchant never had it stored on their computers in the first place.
Not all banks offer this service as of yet, but more of them are doing so every day. If you like to shop online, you owe it to yourself to check with your credit card's issuing bank to see if they offer virtual credit cards. Chances are they do!
Bonus tip: This post explains how to shop at Amazon and pay cash for your purchases.
---