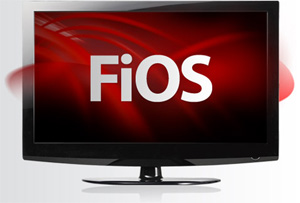 It has always been a sad fact of life that your broadband Internet upload speeds were a lot slower the speed at which you could download Internet content such as web pages, emails, photos, videos and such.
But if you have a Verizon FiOS fiber Internet connection, you can now kiss that annoyance goodbye.
Effective immediately, all new and existing FiOS customers will be able to upload data to the web just as fast as they can download it. This is a major development if you back up your computer's data to the cloud, play interactive online games, or do just about anything else that requires the uploading of tons of data. 
In my opinion this move was a no-brainer for Verizon because it gives them a huge advantage over the competition. I believe we'll see plenty of cable Internet and DSL subscribers switch to FiOS simply to get the super-fast upload speeds.
This will be a tough move for non-fiber Internet providers to follow, at least in the short run. Luckily, Internet technology is advancing at a breakneck pace so it's anyone's guess what the future holds. But for the time being at least, it appears that Verizon just might have struck gold with what was probably a very easy decision.