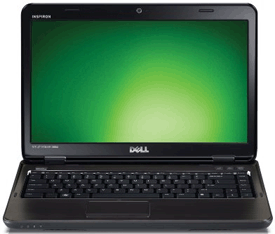 As a general rule, I don't recommend buying a used laptop computer. Why? There are several reasons:
1 – The prices of new budget laptops have dropped to the point where they can now be considered disposable items. Why pay $200 for a used laptop that might have all kinds of hidden problems when you can pay $350 and get a brand new one with a warranty.
2 – For various reasons, the useful life of a typical laptop is around 5 years. After that you're running on borrowed time, and paying for the privilege rarely makes sense.
3 – Regardless of how "good" the case and screen of a used laptop might look, you never know what kind of abuse it might have endured. Was it used repeatedly on a bed or pillow, rendering a critical internal part almost ready to kick the dust due to damage from frequent overheating? Was it ever hit by a lightning strike or major power surge, weakening one or more components almost to the failure point? There's really no way to know for sure.
All of that being said, there are rare times when buying used indeed makes sense, and those times are always based upon the asking price. Rick's rule of thumb for considering buying a used laptop is this: Can you buy it for less than 1/3 the price of a new, low-end budget model. Yep, that basically means taking it home for around $100 or less. If the laptop you're looking at meets this standard, here are a few things to check before pulling out that Franklin:
1 – If the laptop is plugged in, unplug the battery charger before doing anything else. If the system loses power immediately or at any time during your check-out/negotiating period, walk away. The battery is probably shot and replacing it will cost upwards of what you'll pay for the laptop itself.
2 – Check the screen carefully for cracks. While a cracked case is always cause for concern, most laptop's are fairly rugged inside and they'll work fine after being dropped, even if the case is cracked. But a cracked screen often results in big time trouble.
3 – Check the screen for dark, cloudy spots. These tend to spread and multiply, eventually rendering the laptop unusable unless you're willing to plug it into an external monitor every time you turn it on.
4 – Listen for grinding or clunking noises coming from the hard drive. If you hear any, walk away. The hard drive is probably ready to crash and burn at any moment.
5 – Ask the seller to connect the laptop to the Internet via Wi-Fi. If it fails to connect or the seller tells you there's no Wi-Fi connection available, walk away. The Wi-Fi radio circuitry is often the first thing inside a laptop to fail.
6 – Put the machine through its paces. If it seems too slow for your taste, it probably won't get any faster once you get it home (unless you know that malware is slowing it down AND you'll be able to remove it).
7 – Check to see if the cooling fan comes on. If it fails to come on at any time while you're checking everything out, it's probably not going to. Not good!
8 – If everything above checks out to your satisfaction, then shut the system down, turn it over and remove the battery. Turn it back over, open the lid and press the power button. After Windows boots up, grasp the power cord near the end where the plug enters the laptop case and wiggle it around a bit. If you see sparks or the laptop loses power at any time, either the cable, the plug or the motherboard connector has issues that will only get worse, and probably fairly soon. Walk away from the deal.
Conclusion
When it's all said and done, what matters most is whether you have a warm and fuzzy feeling about the deal. Just don't settle for a good deal, insist on getting a great one. Just my 2 cents…
Bottom line: New laptops are so inexpensive these days that it makes little sense to buy a used one.
Click here to check out the great selection of laptop computers on Amazon.
Note: The links in this post are affiliate links.