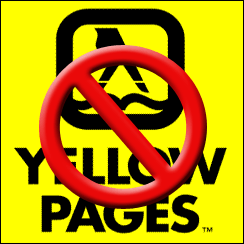 For decades we kept the 'Yellow Pages' next to the phone for those times when we needed to look up the phone number or address of a local business, but times have changed. Now, thanks to Google we can find that information with just a mouse click and a few keystrokes. Here's how:
Start by typing the following information into Google's search box, in this order and without the commas: Business Name, City or Town, State. If you live in a small town with just one business by that name, the Google Plus listing for that particular establishment will pop right up. 
For example, if you wanted to get the phone number for the "Dairy King" restaurant in Damascus, Virginia, this is what you would type: Dairy King Damascus VA
As you can see, the Google Plus listing for the Dairy King popped right up. This worked perfectly on the first try because there happens to be only one Dairy King in Damascus. But what if you're in a large city such as Atlanta and you want to order a pizza from the nearest Pizza Hut?
Typing Pizza Hut Atlanta GA into Google will give you a list of Atlanta area Pizza Hut restaurants. If you hover your mouse pointer over a listing you'll see a handy map and more detailed information for that particular Pizza Hut restaurant pop up over on the right.
But what if you're in a massive city like New York and you're looking for the phone number of a specific McDonalds restaurant? New York is home to over 300 McDonalds! Well, if you know which street the one you're looking for is on, you can easily narrow down your search by adding the street name. For example, if you know that the McDonalds you need to call is on 47th Street,typing McDonalds New York 47th street into Google will result in just the one listing for that specific McDonalds.
All of this might sound a bit complicated, but it really isn't. Give it a try and you'll soon be able to find a "needle in a haystack" using your keyboard and mouse (or your smart phone) faster than your buddy can even find the right page in that big yellow book – assuming he can even find the book!