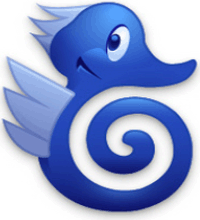 Firefox is one of the most poplar web browsers in use today, primarily because of the huge number of outstanding add-ons that are available for it. One of my favorite Firefox add-ons is FireFTP, a wonderful extension that lets you send and receive files via FTP right from a tab in the Firefox browser window!
I use FireFTP every single day to upload images and other files to my WordPress blogs. Follow the steps below if you'd like to give it a try. 
To install FireFTP:
1 – Load Firefox, then visit this page.
2 – Click the green Add to Firefox button.
3 – Click Install Now.
4 – Click Restart Now. FireFTP should now be installed.
To load and use FireFTP:
1 – With Firefox open, press the Alt key to display the "File" menu, then click Tools>Web Developer>FireFTP.
2 – Click the Create an account button and fill in the required fields for connecting to your web server.
3 – Once the account has been created you'll see a new button with the name of the account on it. Click on that button to connect to your web server.
4 – After you have finished uploading/downloading your files, click the Disconnect button and close the FireFTP browser tab.