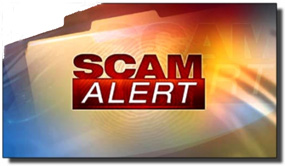 Have you recently crossed the international border between the United States and Canada?
If so, there's a chance that hackers could now be in possession of photos of your face and your car's license plate.
The U.S. Customs and Border Patrol Agency has just announced that one of the contractors that supplies facial recognition cameras for use at border crossings has been hacked, and the hack resulted in about 100,000 border-crossers having their photos and license plate numbers stolen.
In case you're wondering what mischief the hackers can do with that very limited amount of information, the answer is a lot.
For just a few bucks the hackers can get the personal info contained in your state's vehicle registration data and use that info to steal your identity.
Unfortunately, there's no way to find out whether your photo and license plate number were included in this breach.
The Customs and Border Control Agency is only saying that the breach took place at a single US/Canada border crossing and that travelers driving through just a few of the lanes were affected.
They haven't revealed which specific border crossing the breach took place at or whether the drivers affected were entering the U.S. or Canada (or both in cases where the drivers made round trips between the two countries).
Bottom line: If you recently passed through Customs at one of the US/Canada border crossings, I recommend that you keep a close watch on your credit reports to make sure no one assumes your identity and applies for loans in your name.
Bonus tip#1: Click here to read about several dangerous scams and irritating hoaxes that are making the rounds right now.
Bonus tip #2: Want to make sure you never miss one of my tips? Click here to join my Rick's Tech Tips Facebook Group!
---
Want to ask Rick a tech question? Click here and send it in!
If you found this post useful, would you mind helping me out by sharing it? Just click one of the handy social media sharing buttons below.