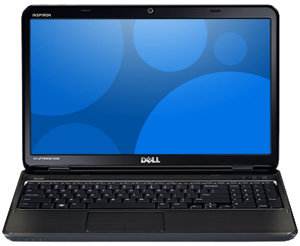 Question from Felipe G.: I have a Dell Inspiron N5110 laptop (Windows 7 – 64 bit) with a single stick of 4GB RAM installed from the factory.
I checked and there is one empty memory slot in this computer. Can I upgrade the RAM to 12GB by plugging a single 8GB DDR3 RAM stick into the empty slot?
Rick's answer: Hi Felipe. I hate to be the bearer of bad news, but the answer to your question is no. The maximum amount of RAM supported by your laptop's motherboard is 8GB. 
What you CAN do however is max out the RAM at 8GB by adding an extra 4GB DDR3 RAM module. And for a typical user, 8GB is more than enough RAM on a Windows 7 machine.
What I would do if I were you is visit www.Crucial.com and run their free System Scanner Tool. You'll find a link to it on the home page directly underneath the photo of the two RAM modules.
The Crucial System Scanner Tool will scan your laptop's hardware configuration and tell you exactly what type of RAM stick you need to purchase to match the one that is already installed. After you have that info in hand, you can either go ahead and buy it directly from Crucial or shop around for a better price elsewhere.
By the way, Crucial's System Scanner is one of my favorite tools. It works extremely well, it works every time, and it's completely free!
---
Do you have a tech question of your own for Rick? Click here and send it in!