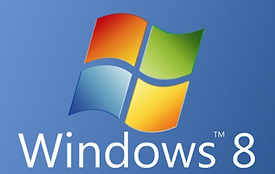 Question from Tina F.:  Rick, I recently bought a new laptop for my 12 year old son and it came with Windows 8 and Internet Explorer 10.
I won't go into the reason why, but I would really like to uninstall I.E. from the computer in order to force him to use either Firefox or Chrome. The problem is I can't seem to find Internet Explorer listed on the Remove Programs list in the Control Panel. How do I delete it?
Rick's answer:  Tina, the reason Internet Explorer isn't showing up on the list of programs that you can remove is because Microsoft doesn't want us deleting it from the system. There are several other parts of Windows that use some of the core I.E. files so removing it could possibly break something and cause problems somewhere down the line.
That being said, there is a way to "hide" Internet Explorer 10 and make it impossible for your son to use it. Here's how:
1 – Press the Windows+R key combination to open the Run box.
2 – Type appwiz.cpl and press the Enter key.
3 – Click Turn Windows features on or off.
4 – Find Internet Explorer 10 in the list and remove the check mark from the box in front of it.
5 – Windows will display a warning dialog. Click Yes.
6 – Click Ok and then Restart the computer.
After the computer boots back up into Windows you'll find that Internet Explorer is no longer visible or accessible from any menu.
---
Do you have a tech question of your own for Rick? Click here and send it in!