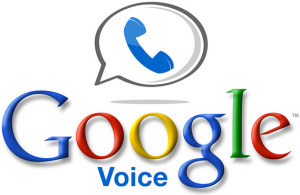 Question from Carl S.:  Hi Rick. Here's a question that you probably haven't received before, and I hope you can answer it for me.
I have a cabin up in the mountains and I spend a lot of time there. The cabin has Internet through Hughesnet but there's no cell service up there at all.
I've been wanting to set up two-factor authentication on my online accounts, but I need to be able to access those accounts while I'm at the cabin. The problem is I don't have cell service there so I wouldn't be able to use my iPhone to retrieve the login codes.
Do you know of any way I can set up two factor authentication and still be able to access my accounts when I can't use my mobile phone?
Rick's answer:  Hi Carl. Believe it or not, I've been asked this same question several times in the past, and the answer is yes. All you need to do is create a Google Voice account and set up two factor authentication on your other accounts using your new Google Voice number.
After everything has been set up you'll be able to retrieve the login authentication codes that your accounts will text to you by checking your Google Voice inbox on your desktop computer, laptop, tablet or mobile device (via Wi-Fi of course).
I know of several people who use this setup and it seems to work quite well.
I hope this helps Carl. Good luck!
Bonus tip: These posts explain how to enable Two-Factor Authentication on several popular online services.
Update from Carl:  Thanks Rick. I already had a Google Voice number so I just used that number to set up two factor authentication on my PayPal, Facebook, Twitter and bank accounts. Works like a charm! This is such a simple solution. Thanks again!
---
Do you have a tech question of your own for Rick? Click here and send it in!
Be sure to sign up for my free RicksDailyTips Email Newsletter at the bottom of this page!
If you like this tip, would you mind helping me out by sharing it with others? Just click one of the handy social media sharing buttons below: