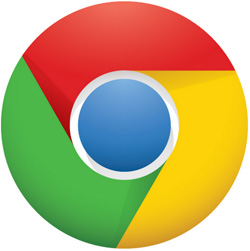 Question from Helen T.:  Several times a day Chrome will pop up a little box telling me the website I'm visiting wants to show notifications.
I always answer no because I don't want to receive notifications from ANY website.
Is there a way to prevent Chrome from asking me if I want to receive notifications from ANY site?
Rick's answer:  I'm with you on this one, Helen.
I always answer no to these prompts as well because I'd rather visit my favorite sites directly to see what's new.
Luckily, it's very easy to prevent those irritating "Show notifications" dialog boxes from popping up every time a site wants to send you notifications. Just follow the steps below:
1 – Launch your Chrome browser.
2 – Click the Customize and Control icon in the top-right corner of the window (it looks like three vertical dots).
3 – Click Settings.
4 – Scroll all the way to the bottom of the page and click the Advanced link.
5 – Scroll down and click Content settings.
6 – Click Notifications.
7 – Toggle the "Ask before sending" setting to Off (the slider should turn from blue to gray).
That's all there is to it. You shouldn't be seeing any more of those "www.example.com wants to Show notifications" boxes pop up in your Chrome browser.
I hope this helps, Helen. Good luck!
Bonus tip #1: This post explains how to prevent Chrome from storing your credit card info (and remove any cards that are already stored).
Bonus tip #2: Want to make sure you never miss one of my tips? Click here to join my Rick's Tech Tips Facebook Group!
---
Want to ask Rick a tech question? Click here and send it in!
If you found this post useful, would you mind helping me out by sharing it? Just click one of the handy social media sharing buttons below.