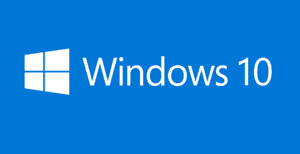 Question from Tilda J.:  I finally got around to upgrading my computer to Windows 10, and at least once a day I get a message asking me how I like it.
I haven't used Windows 10 long enough to form a firm opinion, but all these nagging feedback messages aren't helping me form a good one.
How can I stop Windows 10 from pestering me for feedback?
Rick's answer:  I know what you mean Tilda. Things like this sure can become irritating!
Microsoft is truly interested in what we users think about Windows 10, and I believe that's a good thing if they'll take our opinions into consideration when making decisions about future changes and updates.
That being said, no one likes being nagged relentlessly about these types of things. Luckily, it's very easy to stop Windows 10 from asking you to send them your feedback. Here's how:
1 – Click the Start button.
2 – Click Settings.
3 – Click Privacy.
4 – Select Feedback & diagnostics from the menu over in the left-hand column.
5 – Under "Feedback Frequency", select Never from the drop-down menu.
That's all there is to it Tilda. If all goes as planned you should never see a request for your feedback pop up again.
Update from Tilda:  Thanks Rick. Those messages were driving me up the wall!
If you like this post you can get my latest tips in my weekly RicksDailyTips Email Newsletter. Sign up for free at the bottom of this page!
---
Do you have a tech question of your own for Rick? Click here and send it in!