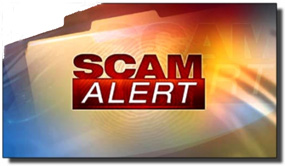 Have you been receiving a lot of strange voicemails via Facebook Messenger of late?
If so, those voicemails are likely carrying trojan malware that could infect your device if you take the bait and listen to them.
The scammers and hackers of the world have long been using Facebook and it's associated Messenger app to distribute malware in various ways, and these infected voicemails are just the latest method they're using to add a little misery to our lives.
Of course not all voicemails sent via Messenger are malicious. Folks have been using this handy feature to send legitimate voice messages to their friends and family for years now.
However, if you rarely receive voice messages in your Messenger inbox and you recently started receiving several a day, it's a virtual certainty that the ones you're receiving are malicious.
I recommend that you delete any voicemails you receive in your Messenger inbox without opening them unless and until you have verified with the senders that they're legitimate.
And always remember this: Just because a friend has sent you legitimate voicemails in the past doesn't mean you can automatically trust any new voicemails you receive from that person.
Bottom line: When it comes to malware it's always best to be safe instead of sorry. I have stopped listening to ALL voicemails that arrive via Messenger and I recommend that you do the same unless you're able to verify with the sender that they're legit BEFORE you open them.
If you have already listened to one or more of these strange voicemails I strongly recommend that you run a thorough series of malware scans on your computer and install a good antivirus app on your Android devices.
Bonus tip #1: Click here to read about several other scams and hoaxes that are making the rounds right now.
Bonus tip #2: Want to make sure you never miss one of my tips? It's easy! Just…
Click here to sign up for my free Rick's Daily Tips Email Newsletter!
---
Would you like to ask Rick a tech question? If so, click here and send it in!
If you found this post useful, would you mind helping me out by sharing it? Just click one of the handy social media sharing buttons below. Thanks a bunch!