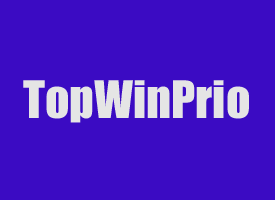 Microsoft Windows shares it's processing time (CPU cycles) with every program that's running, including the programs that are running in the background. This makes the program you're actually using at the time run slower than it really has to.
A free utility called TopWinPrio allocates extra CPU cycles to whichever program is currently active while reducing the number of CPU cycles allocated to those running in the background. This makes the active program run faster. 
The Windows Task Manager allows you to change the priority of specific processes, but not automatically assign extra CPU cycles to the active program. What's more, any changes you make regarding those priorities are lost when you shut down or reboot the PC.
If allowed to load at start-up (there is a setting for this), TopWinPrio assigns the active program extra CPU cycles whenever Windows is up and running. I recommend setting the priority for the active window to Above Normal and the priority for the inactive windows to Below Normal.
You can download TopWinPrio for free by clicking here and then clicking on the Direct Download 1 link on the right side of the page.
Important: The green download buttons on the download page are actually ads, not the download links for the TopWinPrio utility. Be sure to click the Direct Download 1 link to download the software.