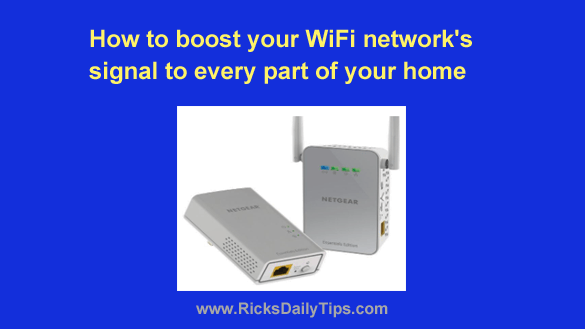 Like my tips?  Click here to sign up for my free Daily Tech Tips Newsletter and you'll never miss one!
---
Note: The links in this post are affiliate links.
Do you live in a large house?
If so, you probably struggle at times to use your WiFi connected devices in areas that are located either far away from the wireless router or on a different floor.
Dealing with a poor wireless signal can be frustrating because you'll often have just enough signal to allow your devices to connect, but the connection speed is either horribly slow or you keep dropping the connection altogether.