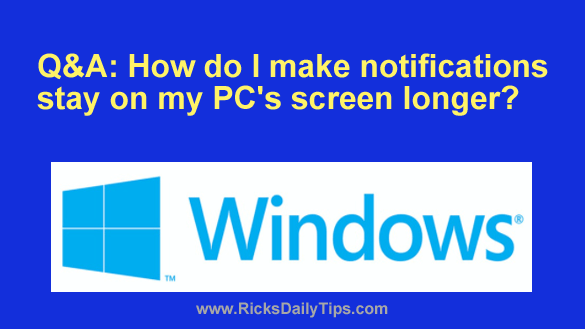 Question from Brenda:  Hi, Rick. I've been reading your blog for a over a year now, and I love it. Great stuff for us tech-challenged folks!
Now that I've buttered you up (I hope!) I have a question for you.
I have a Windows computer and the notification messages that pop up in the lower right corner of the screen disappear before I notice them and have time to read them.
Is there any way to make those notifications stay on the screen longer?  [Read more…]