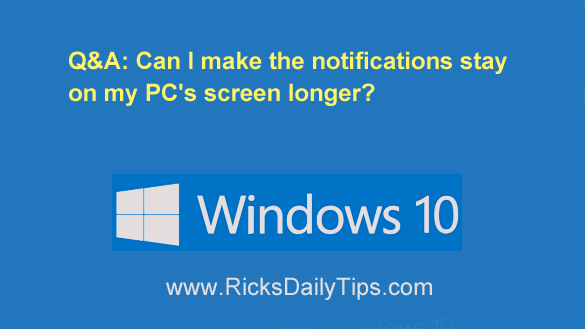 Click here to sign up for my free Rick's Tech Tips Newsletter!
---
Question from Brenda O.:  Hi Rick. I've been reading your blog for a over a year now, and I love it. Great stuff for us tech-challenged folks!
Now that I've buttered you up (I hope!) I have a question for you.
I just bought my first Windows 10 computer and keep seeing notification messages pop up in the lower right corner of the screen.
The problem is those messages often go away before I notice them and have time to read them. Is there any way to make them stay on the screen longer?
Rick's answer:   [Read more…]