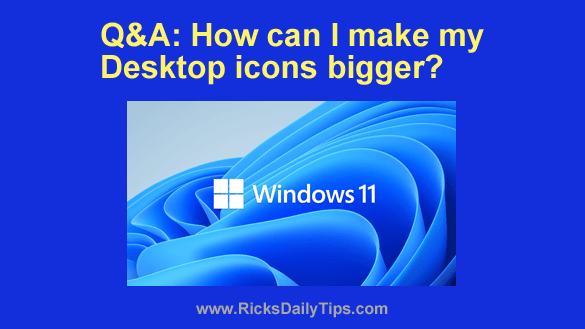 Question from Andreas:  Hello, Rick. I hope you can help me.
I recently replaced my ancient desktop computer with a new Dell with Windows 11 on it.
I also bought a new 24 inch flat panel monitor to go with it, and I love the enhanced sharpness and clarity.
The problem is I'm used to using an older monitor that had large icons (I know, I'm WAY behind the times) and at 72 years of age my eyes aren't what they once were.
Thanks to one of your tips I found out how to increase the font size in Google Chrome which was a tremendous help, but I really need to know how to make the Desktop icons bigger.
Can you help me with this? [Read more…]