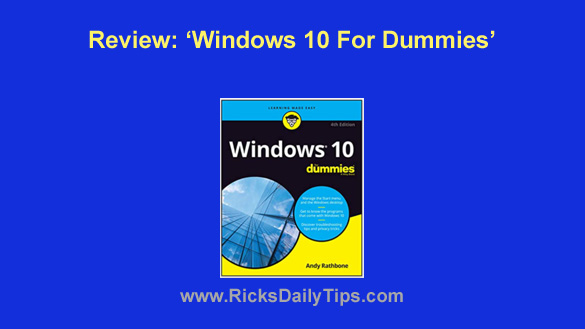 Note: The links in this post are affiliate links.
Folks often ask me to recommend a good book for helping them learn some new computer topic, and I almost always steer them towards the "for Dummies" series of books if there is a title available on the topic in question.
Although the titles in this series include the word "Dummies", these books don't speak down to readers or assume they are absolutely "clueless".
Instead, they present the material in a clear, easy-to-understand way so that anyone can learn what they need to learn about the topic as quickly and easily as possible, even if the reader does happen to be "clueless" about the topic.