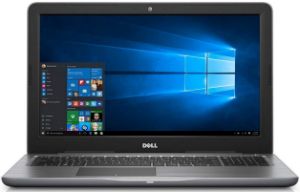 There are lots of Windows 10 laptops to choose from these days, and as you might expect, some are better than others.
I've spent some time checking a few of them out, and my favorite moderately priced Windows 10 laptop so far is the brand new Dell Inspiron 15 5000 Series i5567-1836GRY. (#ad)
This is a very capable machine, offering plenty of power and functionality for most any computing task.
This stylish laptop has a beautiful 15.6 inch 1366×768 LED Backlit Display as well as plenty of speed and performance thanks to its powerful Intel Core i5 7200U CPU and built-in AC class Wi-Fi. Here is a detailed list of the specs:  [Read more…]