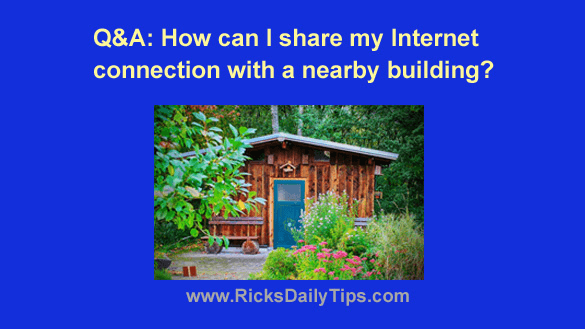 Note: The links in this post are affiliate links.
Question from James: My wife has accepted an offer from her employer to work remote from home.
She will be setting up her office in a small 12′ x 15′ detached guest cottage that's just a few feet from our house.
Our cable modem and router are in our living room.
Since the cottage is separate from our living space we do not have the ability to just run a long enough Ethernet cable and phone cable from the router to that space.
What essentially I'm asking is should she set up her own internet service in that room and have the ISP just hardwire the space?  [Read more…]