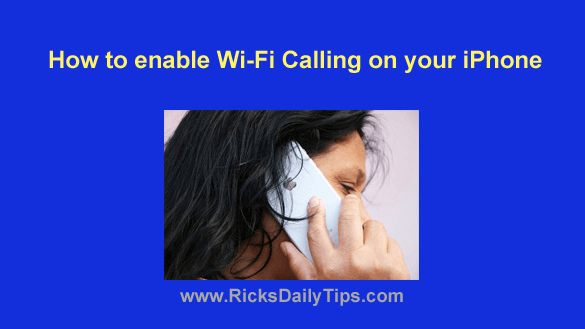 Have you ever desperately needed to make a voice call with your iPhone, but the cellular signal at your location was so poor that the call wouldn't go through?
Most of us have at one time or another, and it's frustrating to say the least.
The next time that happens, check to see if there's a WiFi network available that you can (safely) access.
If so, you might be able to enable WiFi Calling on your iPhone and place your call over the Internet.  [Read more…]