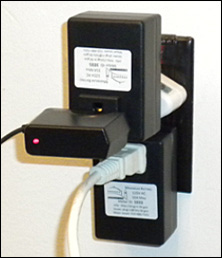 You probably know that turning the light off when you leave a room can help keep electric bills a little lower than they would be otherwise.
But did you know the average home contains numerous "electronic vampires" that can suck your bank account dry if you let them?
Just what are these electronic vampires?
In a nutshell, they're electronic devices that sip electricity from the electrical grid even when you aren't using them!
One of the most common offenders is the small transformer-type charger/power adapter that plugs in the wall and stays there, sipping current, even when the device it connects to is turned off or not even plugged in to it.  [Read more…]