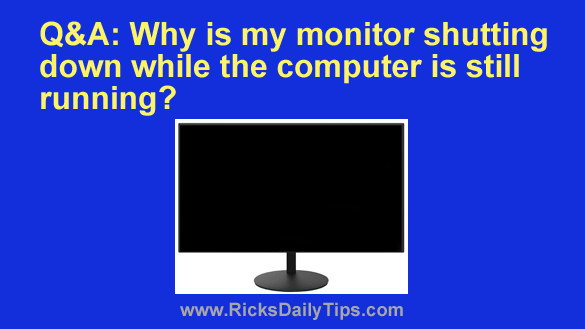 Note: The links in this post are affiliate links.
Question from Myron:  I have a 4 year old Dell Inspiron desktop PC with Windows 10 that started giving me a problem a couple of days ago.
Now when I turn on the computer it will run fine for a few minutes and then the screen will go black and say "No Signal". A few seconds after that it blanks out completely.
I hope you can help me figure out what's going on.  [Read more…]