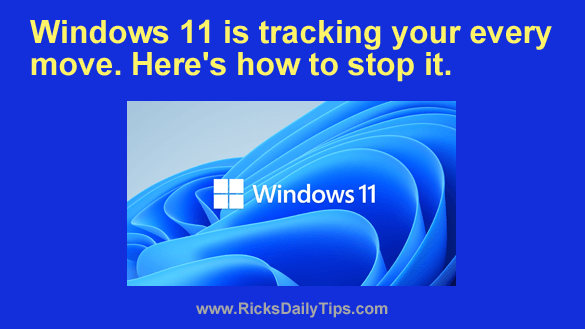 Recent Windows versions are quite aggressive at tracking the things you do with your PC, both locally and online.
And as you might expect, Windows 11 does it big time.
For example, your Windows 11 machine takes note of the websites you visit, the ads you engage with and the things you search for in order to develop a customer profile on you.