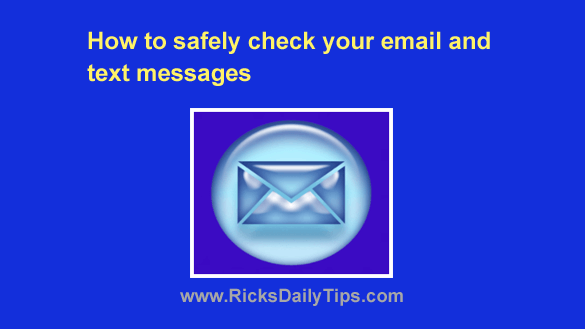 The security breaches that are in the news virtually every week are constant reminders of the dangers of opening links and attachments in emails and text messages.
Always remember that you need to be extremely careful about clicking links in emails and text messages, even if the messages appear to have been sent by someone you know and trust.
It's so easy to spoof email addresses and phone numbers these days that it's difficult to tell at first glance whether a message was truly sent by the person listed in the "From:" field.
If you haven't read it already, I recommend that you take a few moments to read this post that explains how to quickly spot a fraudulent email. Simply knowing what to look for can potentially save you a lot of time and grief.
Next, here are a few recommendations for handling emails and text messages that contain links and/or attachments:  [Read more…]