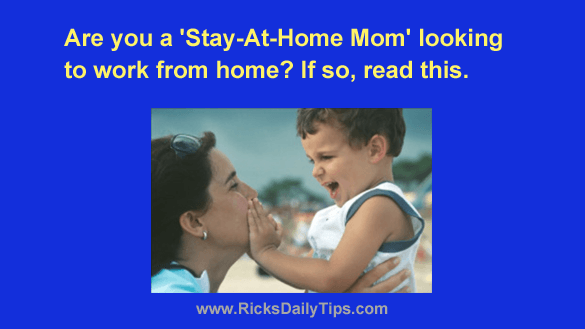 Like my tips?  Click here to sign up for my free Daily Tech Tips Newsletter and you'll never miss one!
---
Are you a Stay-At-Home Mom?
If so, rest assured that you are doing the most important job you will ever do in your entire life.
Trust me, you will never regret dedicating your time, talents and motherly love to your kids during the most impressionable times of their lives.
That being said, you can still use your time at home with your kids to earn a good home-based income while still doing everything you need to do as a mom.
All you need to do is start a blog!
I know what you're probably thinking…  [Read more…]