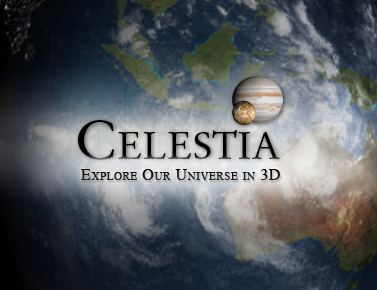 Do you enjoy learning about the universe and exploring the wonders of space? How about visiting a planetarium for an up close and personal tour of the night sky? If so, you'll love a free program called Celestia!
Celestia brings the known universe right to your computer screen with amazing animations and "tours" that will keep you spellbound for hours.
You can also choose to go directly to the heavenly body of your choice or "travel" from the solar system to over 100,000 stars and even beyond the Milky Way!
After downloading and installing Celestia, I recommend starting your journey by running the Demo (Simply click "Help" followed by "Run Demo").
You'll find links to Celestia's documentation and the download page right here.