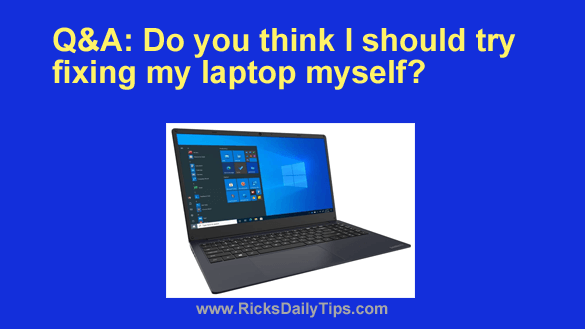 Question from Andrew:  I have a Toshiba Dynabook Satellite Pro C50-H laptop that I bought new just 3 months ago, and it already has a problem.
When I turn the laptop on I can smell a faint burning smell and see faint whiffs of smoke coming out of the keyboard.
The thing is it boots up normally and works fine and no part of the laptop seems to get hotter than it should (to the touch at least).
My question is do you think this might be something I can fix myself or do you recommend that I just go ahead and send it back?  [Read more…]