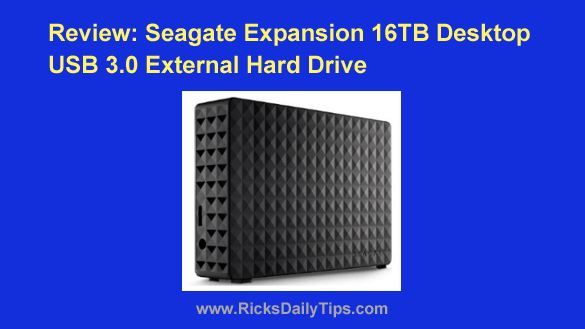 Note: The links in this post are affiliate links.
Adding an external USB hard drive to your computer really makes it easy to create full backups of all your programs, photos, music and other files that reside on today's massive hard drives.
And as we all know, with mass storage devices, bigger is always better.
The Seagate Expansion 16TB Desktop USB 3.0 External Hard Drive will likely hold everything you can pack on to your computer's internal hard drive, and a whole lot more.  [Read more…]